Transcription Typing Service for members of RICS (Royal Institute of Chartered Surveyors)
Discounted Rates for New Clients
Surveyors traditionally spend much of their time out of the office inspecting a property and recording observations in the form of audio dictation.
This audio dictation then needs to be transcribed into a formal survey report – this is where Type It Tiger plays an important role. We are typing experts able to transcribe and present this typed report in an efficient and professional format using a preferred layout, usually within 24 hours.
Surveyors let us do their transcription so that they can focus on what they do best – which isn't typing!
Type It Tiger specialises in providing transcription typing services to the building surveying industry. When outsourcing transcription work it is important to use a typing company that is familiar with the terminology. We know our "battens" from our "batons"; our "flaunching" from our "flaunting" and our "quoins" from our "coins".
We provide a professional transcription service to members of the Royal Institute of Chartered Surveyors (RICS) – accredited surveying firms, partnerships and sole practitioners.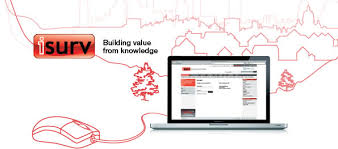 Some surveyors prefer to use the RICS iSurv system for preparing their reports while others use custom templates. Either way Type It Tiger can help. When using the RICS iSurv system we login on behalf of the chartered surveyor, in the same way that an in-house secretary would, and then we transcribe the audio dictation that has been sent to us via our website upload facility. HomeBuyer Reports for example can thus be generated online using your account access details, subsequently saving the report for you to edit and publish.
Other surveyors have their own custom templates that they provide. Type It Tiger is happy to transcribe reports into any such format and return the typed report by way of email. This is all part and parcel of the bespoke typing transcription service that we provide.
A wide variety of work for Surveyors such as Purchase Reports, Sales Reports, House Surveys, Pitches, Structural Reports, Cost Reports, Bank Valuations, Project Management Reports and Updates, Development Studies and Feasibility's, Expert and Witness Submissions.
Discover the ease and convenience of outsourcing your transcription and typing requirements in the virtual world. There are no set up fees, no contracts to sign, simply a reliable, fast and accurate service whenever you need it. Type It Tiger will reduce the stress of tight deadlines and will give you peace of mind that your dictation will be transcribed accurately and will be returned to you within your chosen timescale.
The Internet provides Type It Tiger with a global reach and so wherever you are in the UK, from London to Birmingham to Manchester to Edinburgh, Cardiff or Belfast, outsourcing your typing transcription is just a click of a mouse away. Type It Tiger also operates globally outside of the UK in English speaking countries including, but not limited to, Ireland, America, Canada, Australia and South Africa.
Try us out – It will change the way that you work forever.
Call us today on 01494 763 223 | Email us at contact@typeittiger.com | Contact us using the contact form below.
---
Chartered Building Surveyors use Type It Tiger for typing all sorts of documentation including, but not limited to: Building Surveys, Schedules, Party Wall Awards, Expert Witness Reports, Specifications, Building Control, Building Maintenance, Conservation, Planning and Development, Energy Performance, Environmental, Neighbourly Matters, Statutory Matters, Town Planning, Homebuyer Reports, Pathology such as Asbestos Reports, Bank Valuations, Project Management Reports, Structural Reports, Damp Reports, Biodeterioration Reports, Health and Safety Regulations, Specific Defects Reports, Business Rates, Landlord and Tenant, Property Management, Commercial Real Estate Agency Standards, Disputes and Litigation including Expert Witness Statements, Wayleaves and Easements, Sustainability, Valuations, Agricultural and Rural Disputes, Compulsory Purchase Orders, Feasibility and Planning, Site Investigations, Building Defects, and Certificates for Payment.
Type It Tiger provides a first class typing transcription service for other related businesses in the property sector: building surveyors, commercial surveyors, estate agents, property management agents, inventory clerks, building contractors, EPCs, conveyancing, valuers and auctioneers, letting agents, inventory clerks, landlords, planning consultants, quantity surveyors, civil and building engineers, structural engineers, mechanical engineers, building consultants, architects, property developers and facilities management.