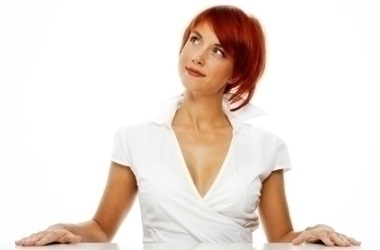 Do you need a secretarial temp or is there a better option?
So perhaps you are suffering from secretarial staff shortages. This may be the result of employee absences: sickness, annual holiday leave, maternity leave, resignation, etc. It may also be the consequence of spikes in work load.
Either way a secretarial temp (or temporary secretary) enables your business to adjust to workload fluctuations
So what's the problem with contingency or temporary staffing?
Lucky Dip
Temporary staffing is usually something required on relatively short notice and for a small period of time. There is no sense in embarking on a lengthy interview process in order to find the right temporary secretary and so it is very much a case of taking whomever the temp agency allocates to you. This is a huge gamble because that person may be incompetent, lazy, rude, anti-social, have poor personal hygiene or may simply clash personalities with others in your office. Why take a chance if there is a better option? Why not try using an outsourcing firm instead of temporary contingency secretarial staff? Type It Tiger is just such a solution and offers you a quality guarantee and peace of mind.
Training Needs
Every time you hire a temp through an agency you will invariably be provided with a different secretary. No matter how skilled or unskilled that secretarial resource may be, a certain amount of training will always be required in order for them to understand the way in which you operate, to familiarise themselves with your software, and to perform their assigned tasks to suit the specific needs of your company. Would it not be better to use the same outsourcing firm whenever you need additional cover? Type It Tiger provides an on-demand service which is fast, reliable and efficient – notwithstanding the ad-hoc nature of your relationship with our outsourcing business, we will be familiar with your systems and your requirements which enables us to hit the ground running whenever we work for you.
Terminology and Technical Language
Whether you run a legal practice, you are a surveyor, a medical practitioner or in any other line of business you will be accustomed to using industry specific terminology and technical language. It is wholly unreasonable to expect a temp to be fully conversant with technical terms and this will result in all sorts of problems. The use of an outsourcing firm with specially trained staff who are used to working with you from time to time will avoid this problem. Typing and transcription from audio dictation, be it legal transcription, medical transcription, building survey transcription or any other specialist work is all within the scope of work regularly undertaken by Type It Tiger.
Morale Issues
Employee relation problems often arise when you have temporary secretaries working alongside permanent secretarial staff. All will be doing similar work and putting in similar hours, but the temps will not be receiving the same benefits afforded to their permanent employee co-workers. Moreover, the permanent staff will invariably burden the temporary staff with the work that they least enjoy doing and this may result in a bad office atmosphere and an "us and them" divide which negatively impacts upon productivity. The use of an outsourcing service such as Type It Tiger ensures that there is a sufficiently robust divide between permanent and temporary resource so that these issues are avoided.
Legal Concerns
Recent court decisions have highlighted the fact that businesses must be careful how they contract for temporary staff and contractors generally. IR35 rules have resulted in certain temporary staff being deemed to be permanent staff for Inland Revenue purposes and so the company is left with a huge tax and national insurance liability which had not been accounted for. There must be no doubt about the workers' status and about the lack of eligibility for the benefits of permanent employees. All of these legal issues may be avoided by contracting work out to a dedicated outsourcing company and Type It Tiger is a market leader in this field.
The question of reliability
Empirical evidence shows that temporary workers are generally less reliable than permanent employees. This is unsurprising. A permanent employee has career concerns and a long term reputation within a company to maintain. A temporary secretary will be gone in a matter of weeks and so why should she care about what others think about her? This issue is avoided when using an outsourcing firm – Type It Tiger is concerned about its reputation and it wants to win repeat business. As such, reliability is of paramount importance in the execution of its services.
In conclusion, the use of temporary secretarial staff to meet contingency work needs is fast becoming a thing of the past. Modern technology allows you to exploit a 21st century solution by outsourcing your work instead.
Fast, efficient and reliable – call Type It Tiger today or add our details to your address book for future use: [sendola id=10921]