Survey and Home-Buyer Report Transcription Services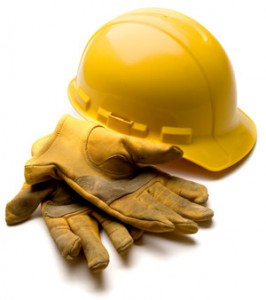 Discounted Rates for New Clients
Figures released by the Royal Institute of Chartered Surveyors (RICS) suggest that 80% of its members are firms made up of fewer than five chartered surveyors. These businesses are classified as an SME (small/medium enterprise). Many, in fact, are businesses run as a one person surveying operation by a surveyor acting as a sole practitioner. Many such small businesses simply cannot support full time support staff for the provision of typing services and transcription work.
In deciding whether or not to use a survey transcription service for your surveying practice you will invariably look at the economic benefits. In doing so you will find that using a transcription service is far more economical. Not only will you pay for the transcription services that you need when you need them, thereby avoiding wasted capacity, but you will also free up far more of your time to focus on your core business of conducting surveys and homebuyers reports which is a far more lucrative use of your time than typing reports yourself.
Type It Tiger is a specialist transcription service firm and its clients include surveyors, lawyers and doctors all of whom require audio dictation being transcribed. We offer survey transcription, home buyer report transcription, legal transcription, medical transcription, academic transcription, interview transcription, and more. All work is undertaken by native English speakers in England. Unlike many other outsource companies we do not offshore transcription work to India and elsewhere because quality diminishes where English is not the transcriber's first language.
Why is it more economical for a surveyor to outsource their dictation work to a transcription service.
You upload your audio dictation via the Type It Tiger website and we can transcribe your dictation directly into the RICS Worksmart iSurv system or into any other third party surveying software (such as Quest) on your behalf. You then log in to your account and print out the transcribed report to send to your clients. What could be easier than that?
Outsourced transcription eliminates the need to pay a full-time or part-time secretary to sit in the office and type. You don't have to pay the hourly wages, taxes, insurance and other necessary and expensive employee costs.
Using a transcription service can also benefit your business by not having to worry about the high costs of turnover and training of new employees to handle your dictation needs.
It eliminates the expense of having to purchase and maintain the equipment and software necessary for in-house audio transcription work.
Finally you have the peace of mind that your transcription work will be done when you need it done seven days a week with no sick days, holidays, or vacation time to interfere with the work flow of your office. And we all know how costly it can be for a business to have to hire a temp to work in place of an absent worker.
Listed above are only a few benefits for using a transcription service for your surveying business.
Why not try Type It Tiger in order to test just how efficient outsourced transcription services can be. We provide an on-demand service with no contracts, no obligations and no commitments. Use us once and the way that your business operates will change forever – your only regret will be that you should have considered outsourcing your transcription work years ago.
Consider Type It Tiger being your own outsourced RICS small business hub. We offer many support services in addition to typing including website design and management plus photographic work and enhancement.
Call Type It Tiger today on 01494 763 223, email us at contact@typeittiger.com or visit our website www.typeittiger.co.uk