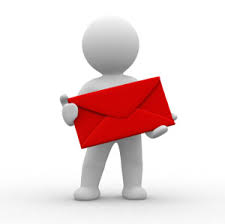 Email and electronic marketing is instant, but how many of these marketing emails actually get opened and read? How many end up in Junk filters or are simply deleted without being opened?
By contrast a crisp typed letter arriving in the mail, properly addressed in a windowed envelope and on official letter-head paper delivers more of a punch. These will always be opened and read. Posting mail is still the best way to deliver your message but, until now, it was so time consuming!
Type It Tiger offers an outsourced mailing service – bringing you cost savings, increased sales, total control and even a reduction in your carbon footprint.
No printing, stuffing envelopes or rushing to the post office. Type It Tiger will even type the letter for you if you wish to provide audio dictation.
A few easy steps is all it takes:
Simply create your letter (or promotional post-card design) – Alternatively, send us your audio dictation and we will take care of the typing transcription for you.
Send us your letterhead or your company logo so that we can create you a letterhead – Alternatively, if you do not have a logo the Type It Tiger graphic design team can create one for you.
Send us a spread sheet of the recipients that you want the letter sent to and we will make each letter personal. It's flexible, too: the wording of each letter can be tailored to each recipient, for example, perhaps you with to name their company in the letter – we can do that and ensure that each letter contains the unique company name of each recipient. Just include this unique tailored information for each recipient in the spreadsheet that you send us.
We will print your letter on high quality paper complete with the letterhead design. We will place the letters in envelopes and we will post them for you! This will be done the same day for delivery the next day or two days later.
Not only can you process letters and cards, you can also send direct mail campaigns, payslips, reminders and other mass mailings.
Skip the physical process of typing, printing and mailing.
In addition to typing and transcription, mail shots administered by Type It Tiger is another useful outsourced service that is designed to save you time and money.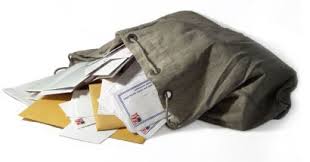 Type It Tiger is an outsourcing office administration service for forward-looking businesses who want to take control of their printed communications.
Type It Tiger also offers outsourced typing, transcription and secretarial services; market research; business management consultancy; graphic and photographic work; and more [details]
Contact Type It Tiger today:
email – contact@typeittiger.com | telephone – 01494 763 223