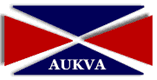 The Alliance of UK Virtual Assistants is committed to increasing awareness of virtual assistance in the UK.
Type It Tiger is a business based around the concept of a virtual assistant – a specialist in the provision of outsourced services from typing and transcription to translation and market research to website design and business management consultancy.
Today Type It Tiger has made a formal application to become a member of the Alliance.